Search after girl allegedly filmed in Brisbane shop toilet cubicle
| 24.09,22. 02:16 AM |
Search after girl allegedly filmed in Brisbane shop toilet cubicle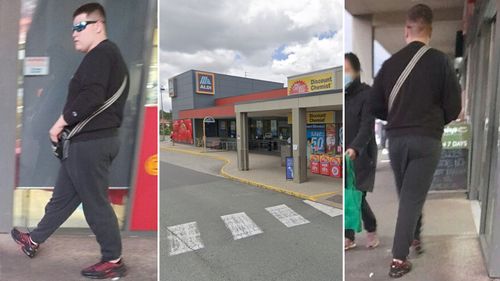 Police are seeking a man to help in the investigation of alleged indecent treatment of a girl in Brisbane's Darra. (Queensland Police)
Police are searching for a man after a girl was allegedly filmed in a Brisbane shopping centre toilet

.
The 12-year-old was in a toilet cubicle in Monier Village, in the south-west Brisbane suburb of Darra, when a man in an adjoining cubicle "used a mobile phone to record the girl through a space in the door" in June, police said.
Images of a man officers investigating the alleged indecent treatment wish to speak with were released today.
The man is described as Caucasian with a heavy build and short, dark hair.
He was wearing a black jumper, track pants and running shoes, with a shoulder satchel.
If you recognise this man, please contact police.