Spike in funnel-web spider numbers as wet, humid weather creates perfect conditions
| 23.11,22. 01:29 PM |
Spike in funnel-web spider numbers as wet, humid weather creates perfect conditions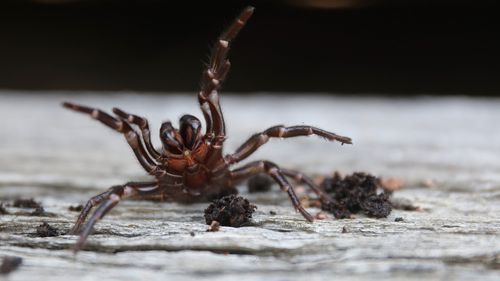 A spike is funnel-web numbers are predicted as wet and humid weather continues. (Australian Reptile Park)
Wet and humid weather has created the perfect conditions for the deadly funnel-web spider, with Sydney and surrounds warned to brace for a spike in arachnid numbers.
The warning has been issued by the Australian Reptile Park as breeding season arrives.
It comes less than a week after experts warned New South Wales residents of an explosion in "double-sized" mosquitoes, also linked to wet weather.
Head of Reptiles and Spiders at the Australian Reptile Park, Jake Meney, said the public needs to remain vigilant as the highly venomous spiders leave their burrows in search of a mate.
"Funnel-web spider season is upon us. All the rain this year has brought about humid conditions where funnel-web spiders thrive," he said, outlining the places the spiders are typically found in homes.
"Sydney funnel-web spiders prefer cool, damp places like the laundry, garage or in shoes left out on the ground.
"It's best to ensure you are not leaving washing and clothing on the floors, if you leave your shoes outside – make sure you give them a tap on the ground before putting your foot in blindly as shoes can be the perfect little burrow.
"Pool filters should also be checked and cleaned regularly."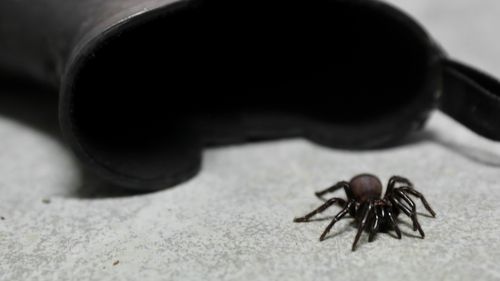 Meney urged "responsible adults" to catch wandering Sydney funnel-web spiders safely, as donations are critical to the lifesaving antivenom program.
"It's important that Australians are across the correct first aid and know how to safely catch the spiders," he said.
"(That way) we can continue to extract their venom and save lives. We rely on public donations of funnel-web spiders to build up our milking individuals."
If bitten by a funnel-web, an individual should apply a pressure immobilisation bandage and get to hospital as fast as possible.
There have been 13 deaths recorded from male Sydney funnel-webs, but up to 30 to 40 people are bitten each year, the Australian Museum said.
There has not been a single death since the introduction of the antivenom program in the early 1980s.