Australia's unemployment rate remains flat at 3.5 per cent in December
| 19.01,23. 05:43 PM |
Australia's unemployment rate remains flat at 3.5 per cent in December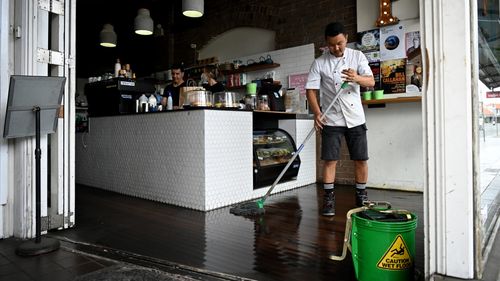 Australia's unemployment rate has remained flat at 3.5 per cent in December 2022. (AAP)
Australia's unemployment rate has remained flat at 3.5 per cent, surprising market expectations which had forecast a mild fall.
New data from the Australian Bureau of Statistics (ABS) showed that for December 2022 employment decreased by around 15,000 people while the number of unemployed Australians increased by 6,000 people.
Lauren Ford, head of labour statistics at the ABS, said the figures continued to show that Australia's job market was thriving as it continued to rebound from COVID-19-induced lows.
"The falls in employment and hours worked in December followed strong growth through 2022, with an annual employment growth rate of 3.4 per cent and hours worked increasing by 3.2 per cent," Ford said.
"The strong employment growth through 2022, along with high participation and low unemployment, continues to reflect a tight labour market."
Underemployment, which measures the number of people who are currently employed but wish to work more hours, rose 0.2 percentage points to 6.1 per cent.