Queensland government deploys 'world-first' cameras to stop speeding in school zones
| 23.01,23. 01:31 PM |
Queensland government deploys 'world-first' cameras to stop speeding in school zones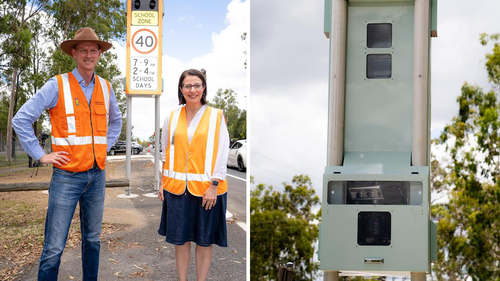 One of the cameras is located at Greenbank State School, a particularly busy school zone. (Supplied)
New speed cameras are being rolled out across Queensland school zones this morning, as part of the state's bid to crack down on dangerous driving around children.
The cameras will be activated today at select schools across the state, as thousands of students return to the classroom for Term 1.
The high-tech cameras, branded a "world-first" by Transport and Main Roads Queensland, will be fixed inside flashing school zone signs and will operate during zone hours.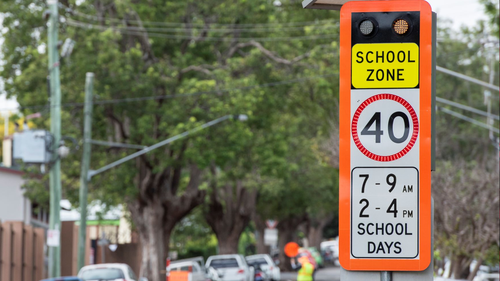 "They can be anywhere, anytime, right across the state," Queensland Transport Minister Mark Bailey said.
"The fines will be hefty, painful and you'll deserve it.
"I don't want to see someone's child badly injured or killed on their way to school just because of the recklessness of a speeding driver.
"Nothing is more important than the safety of our school kids."
Queensland Police has today implored motorists to stick to the speed limit, particularly while driving around schools.
"Always be aware of the speed limits and your surroundings when travelling through school zones, as some of the commuters include children crossing the road on their way to, or from, school," Acting Assistant Commissioner Chris Stream said.
"Last year's lives lost reached a record we did not want and this year, I hope to see more safe driving practised.
"School speed zones are in place to protect our children, who are not as familiar with the roads as we are and motorists can expect to see police out enforcing the reduced speed limits.
According to the state government, more than 50,000 motorists have been issued infringement notices for speeding over the last four years.
Deaths on the road reached 299 last year, the highest number in the last decade.
Since the start of 2023, 13 lives have been lost on Queensland roads.