Man seriously injured after becoming trapped inside fallen crane
| 24.01,23. 03:55 AM |
Man seriously injured after becoming trapped inside fallen crane
A 37-year-old man has been seriously hurt after becoming trapped inside a 100-tonne crane that tipped over in Perth's north.
It took a mammoth two-hour rescue mission to save the operator whose legs were crushed.
The force of the toppling machine on a Wanneroo worksite caused nearby homes to shudder.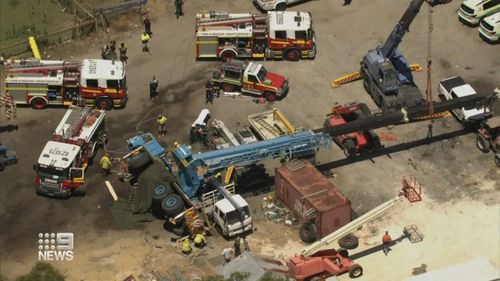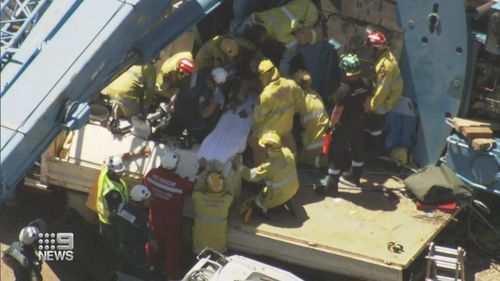 Helen Richardson said she heard a "big bang" as the crane collapsed on Nicholas Road at midday on Monday.
"We both looked up and thought, 'I wonder what that noise was'," she said.
Workers and emergency services scrambled to free the man inside.
He was loaded into a helicopter and flown to Royal Perth Hospital for emergency surgery.