Wild storms lash the east coast, causing flooding, rescues and evacuations
| 25.01,23. 09:52 AM |
Wild storms lash the east coast, causing flooding, rescues and evacuations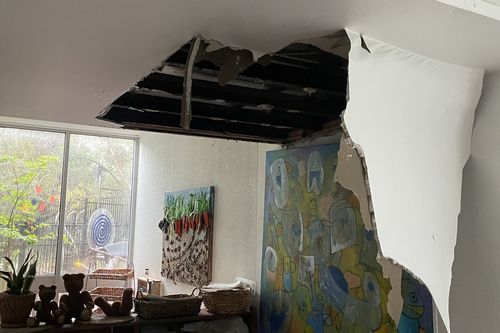 Bell Park childcare centre's roof caved in during the storm. (Nine)
Wild storms have lashed Australia's east coast, causing flash flooding, rescues, and thousands of homes to lose power.
A dozen people had to be rescued in the city of Geelong, in Victoria's south-west, yesterday afternoon after sudden heavy rainfall caused severe flooding and left more than 7000 homes without power.
Motorists were caught on the roads as storms dumped 24.4mm of rain in Geelong between 2pm and 5.30pm, with most of it falling in the 90 minutes period between 2pm and 3:30 pm, according to Weatherzone meteorologists.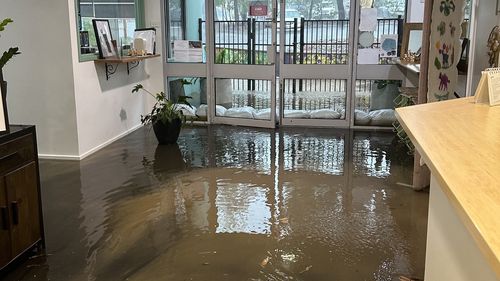 The deluge has left roads completely underwater on Wednesday morning, and led to the evacuation of a shopping centre in the Geelong suburb of Corio on Tuesday afternoon after rain began pouring in through the ceiling.
Meanwhile, a ceiling at the flooded Bell Park Childcare Centre collapsed amidst the rainfall.
Storms have also lashed Melbourne's northern and eastern suburbs, with 32.4 mm recorded at Ferny Creek at the foot of the Dandenong Ranges, but Melbourne's CBD only received about 2mm of rain.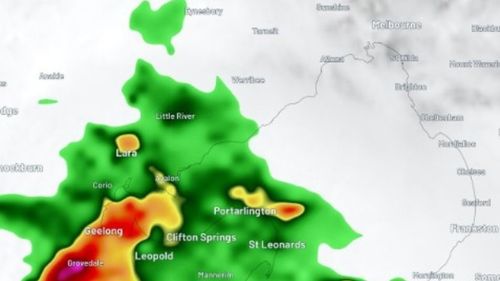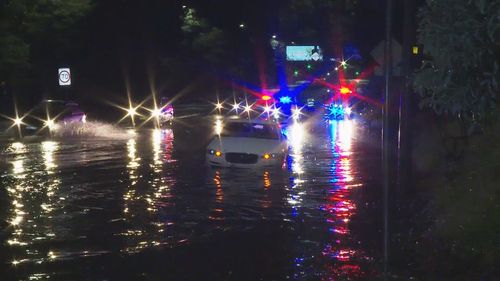 Storms also shook Sydney, with thousands of extremely active lightning strikes hitting parts of the city on Tuesday night and the SES carrying out five flood rescues.
In Queensland, intense wind, rain and large hail was recorded on the Central Coast and Wollongong.
South-east Queensland received 100mm of rain in an hour.