Sydney set to swelter again as heatwave lingers
| 17.03,23. 08:57 AM |
Sydney set to swelter again as heatwave lingers
Sydneysiders are set to swelter through another day of high temperatures as the city lurches closer to breaking a 165-year-old record.
Western Sydney is set to hit tops of 36 degrees today, with residents on the coast offered a mild reprieve with forecast highs of around 30 degrees.
If Sydney sustains four consecutive days with the mercury above 30 degrees, it will be the first time the city has sweltered through a heatwave for four days in Autumn since records began 165 years ago.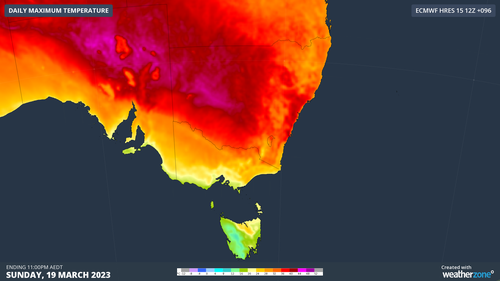 The source of the heat is two separate tongues of hot air that are sweeping east across Australia's south-east, raising temperatures and keeping the traditional sea breezes at bay.
While much of the attention has been on Sydney's record-breaking run, much of the country is set to swelter through a hot weekend.
Melbourne is expected to reach between 34 and 36 degrees on Saturday, which could be its hottest day this late in Autumn for 10 years.
That same day some parts of Western Sydney are set to approach 40 degrees, while Canberra is predicted to reach 35 degrees on Sunday - the latest 35 degree day in the capital for 25 years.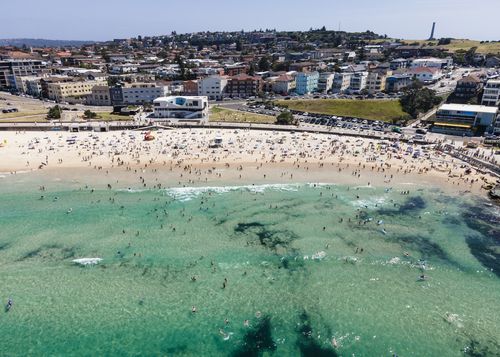 Weather service Weatherzone says the late run of high temperatures will likely place extreme demand on the electricity demand as residents rush to operate fans and air conditioning units.
"This week's heat will have beaches packed and air conditioners running like it's the middle of summer, putting unseasonably high demand on both surf life savers and the National Electricity Market," Weatherzone reports.
"Sydney's Observatory Hill weather station is forecast to reach 30 degrees or higher each day between Thursday and Sunday.
"This would be the first time in 165 years of records Sydney has seen four consecutive days at or above 30 degrees in autumn."