Two feared missing while on gold prospecting trip
| 17.03,23. 04:40 PM |
Two feared missing while on gold prospecting trip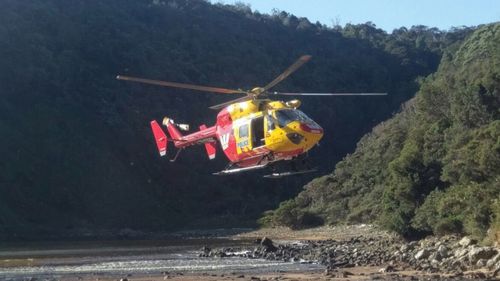 A search for two men looking for gold in Tasmania is underway. (Westpac Helicopter)
Police are searching for two men feared missing while on a gold prospecting mission in north-west Tasmania.
Cody Evans and Joshua Heel-Murray called family members to say they were lost about 8.30pm yesterday.
They were searching for gold in a white older-style Mitsubishi Pajero around the Mengha area and advised they were trying to get to Spion Kop Road.
Tasmania Police have not been able to get in contact with the men and have launched a search.
The Westpac Rescue Helicopter has joined.