International Criminal Court issue arrest warrant for Russian President Vladimir Putin over Ukraine war crimes
| 18.03,23. 07:16 AM |
International Criminal Court issue arrest warrant for Russian President Vladimir Putin over Ukraine war crimes
The International Criminal Court said on Friday it has issued an arrest warrant for Russian President Vladimir Putin for war crimes because of his alleged involvement in abductions of children from Ukraine.
Although world leaders have been indicted before, it was the first time the ICC has issued a warrant against a leader of one of the five permanent members of the U.N. Security Council.
The court said in a statement that Putin "is allegedly responsible for the war crime of unlawful deportation of population (children) and that of unlawful transfer of population (children) from occupied areas of Ukraine to the Russian Federation."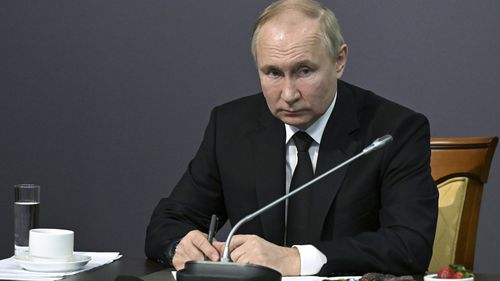 It also issued a warrant on Friday for the arrest of Maria Alekseyevna Lvova-Belova, the Commissioner for Children's Rights in the Office of the President of the Russian Federation, on similar allegations.
The move was immediately dismissed by Moscow and welcomed by Ukraine as a major breakthrough. Its practical implications, though, could well be limited, at least in the short term.