Residents given all-clear after Queensland bushfires spark evacuations
| 18.09,23. 12:21 AM |
Residents given all-clear after Queensland bushfires spark evacuations
Residents in two Queensland towns have been allowed to return home after separate fires sparked evacuation warnings.
Firefighters were battling multiple blazes from the north to the south of the state and further south in NSW on Sunday.
Fires were burning in Emerald, 240 kilometres west of Rockhampton; Beerwah on the Sunshine Coast hinterland; and Julago, near Townsville.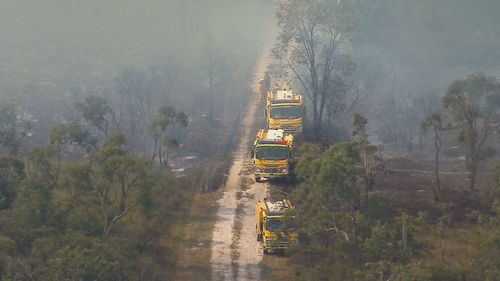 On Dawn Street, Sunnyside Street and Coast Road in Julago, locals were being warned to prepare to leave as "conditions could get worse quickly".
Residents on Selma Road in Emerald were told to "leave immediately" about 1.15pm.
"Your life could be at risk," authorities warned.
"It will soon be too dangerous to drive."
Within half an hour, residents on Mawsons and Holt Road in Beerwah were facing the same warning.
By 5.30pm, those in Beerwah had been told there was no immediate danger but urged to keep informed.
An hour later, Emerald residents were told they could "return with caution".
In NSW, a series of fires were burning in the Hunter Valley, including at Neath, but none had sparked emergency warnings.