'Deeply concerning': Australian government fires warning shot at dating apps over sexual harassment fears
| 18.09,23. 12:25 PM |
'Deeply concerning': Australian government fires warning shot at dating apps over sexual harassment fears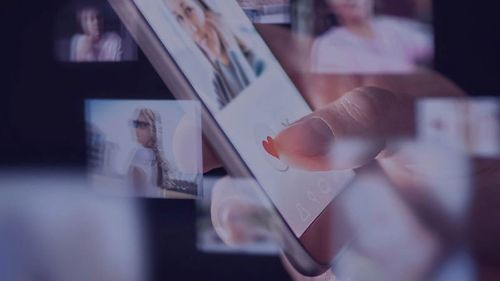 Research shows one in three Aussie users of dating apps experience sexual harassment or violence perpetrated by someone they met online. (Supplied)
The federal government has ordered online dating companies develop an industry code of practice to better protect users from sexual harassment and violence.
The online dating industry has been given a deadline of the middle of next year to implement the code of practice.
The Albanese government has written to online dating companies with the request, warning that if the code doesn't improve safety for its users, it will consider laws to force their hand.
The move comes after the government held a National Roundtable on Online Dating Safety in January in response to concerns about sexual violence and harassment.
Recent data shows more than three million people use dating apps across the country.
The Australian Institute of Criminology released research last October which found three in four people using dating apps or websites experienced some form of sexual violence while using dating apps, in the five years to 2021.
The violence included sexual harassment, abusive or threatening language, image-based sexual abuse and stalking.
While many online dating platforms had taken steps to keep their users safe, efforts varied across the industry, leading to the need for a more collaborative approach, the government has said.
9news.com.au has reached out to dating services Tinder and Bumble for comment.
Communications Minister Michelle Rowland said online dating platforms needed to do their part to end violence against women.
"Dating apps are now the most common way to meet a partner in Australia, yet the level of violence experienced by users of these platforms is deeply concerning," Rowland said.
"That is why I have decided to provide members of the online dating industry with an opportunity to work together to address the Government's concerns.
"However, I have made it crystal clear that if the industry fails to improve safety outcomes for Australians, we will not hesitate to develop legislative options."
?What are dating apps doing to protect users now

Some dating apps are already implementing measures to try and stop sexual and domestic violence.
Match Group, which owns Tinder and Hinge, and Bumble have already engaged with law enforcement to strengthen reporting pathways.
The platforms have also introduced new features to increase user safety and are also collaborating with women's safety experts.
In addition to this, Tinder has introduced a dating safety guide that all users have to agree on to download the app.
The app has also introduced "incognito mode" so users can swipe left and right but only those they like will see them in their recommendations - however, this is only available if you pay for the app.
Users can also now block a profile and block contacts.
Grindr, Bumble and Match are using artificial intelligence to detect harmful language but as the AIC recommended, could also take this forward to censor inappropriate sexual images sent through the platforms.
There is also work to put background checks on the platforms.
Some apps have also recently introduced the ability to recover past messages when users have blocked someone so it can be used in evidence.
"Safety guides everything we do at Match Group and we share the Australian government's commitment to strengthen Australians' safety," a spokesperson for Match Group said.
"This is an important conversation that should not be limited to a single industry but extend to address these systemic issues that occur everywhere, from public streets to workplaces and to social media platforms – ensuring a holistic approach to cracking down on abusers and bad actors."
If you or someone you know is impacted by sexual assault, domestic or family violence, call 1800RESPECT on 1800 737 732 or visit
1800RESPECT.org.au
. In an emergency, call 000.