Five teens arrested after theft of luxury car, aggravated burglary
| 18.09,23. 12:30 PM |
Five teens arrested after theft of luxury car, aggravated burglary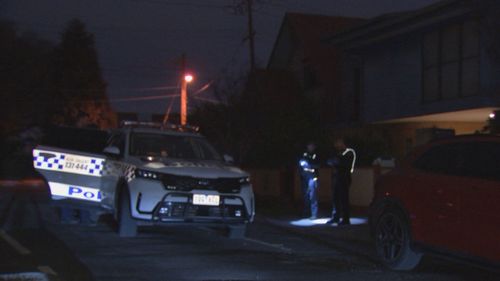 A major police operation across south-east Melbourne led to the arrest of five teenagers following an aggravated burglary overnight. (Nine)
A major police operation across south-east Melbourne led to the arrest of five teenagers following an aggravated burglary overnight.
Police were initially called to a home in Brighton about 12.20am following reports of a break-in.
Officers were told the residents there disturbed an intruder who ran from the home.
It was then discovered one of the vehicles from the property, a 2015 Mercedes Tourer, worth about $70,000, was stolen.
Police on patrol spotted the car on the Nepean Highway, near South Road, heading towards central Melbourne.
The air wing was called in to help as officers tracked the car travelling through St Kilda Road, Southbank then onto the Monash Freeway and over the Bolte Bridge.
The driver of the stolen car was detected at times driving 170km/h.
It was later was dumped in Yarraville Gardens, where five people were seen running from the vehicle before they jumped fences into back yards and nearby properties.
Police units including the dog squad cordoned off the area.
Two youths were arrested after they were found on the roof of a home, two were arrested trying to hide in a backyard shed and a fifth teenager was arrested in a backyard.
The four males and one female, ranging in age from 15 to 17 are helping police with their inquiries.
Detectives are investigating whether the youths were also involved in an aggravated burglary at Bentleigh shortly after the Brighton incident and before they were spotted by police, where another vehicle was also used and dumped after it crashed into a parked car.
It is expected they will be interviewed over the aggravated burglary, theft of motor vehicle and traffic related offences.