Mother's worst nightmare as car stolen with baby inside
| 21.09,23. 07:27 AM |
Mother's worst nightmare as car stolen with baby inside
9News
Police are hunting those responsible for stealing a car with a baby inside it, terrifying a Gold Coast mother.
Investigators believe the thieves followed the woman, who can't be named for legal reasons, when she pulled up at her home on Wednesday.
When the mother ducked inside with the car still running and her seven-month-old son asleep in the back seat, they took full advantage.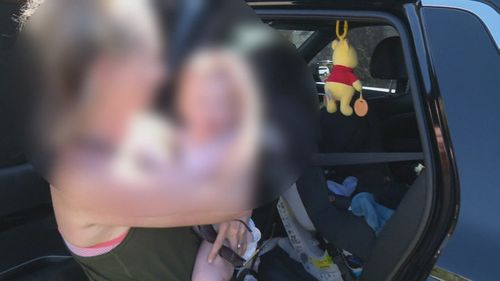 "I just thought, 'Is he gonna die? W
r was gone".
The thieves' dash was cut short on a nearby street, where security cameras captured them dumping the SUV and fleeing in what's believed to be a silver hatchback.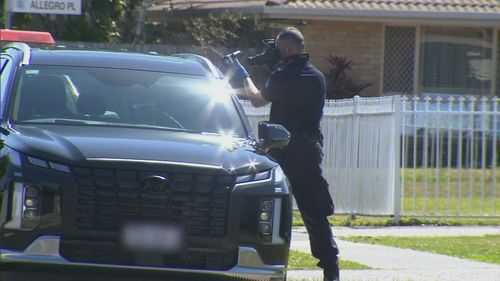 "There was another car that they'd already stolen previous to this, or to mine, and they obviously got back in that and left," the mum said.
The baby boy was unharmed, leaving the woman shaken but relieved.
"I just almost fell over I think because I just couldn't believe it," she said, describing the moment she saw her son again.
"And that he was okay because I could see him. It was the best feeling in the world."
She said she was happy to be back with her son but "very angry" about what happened.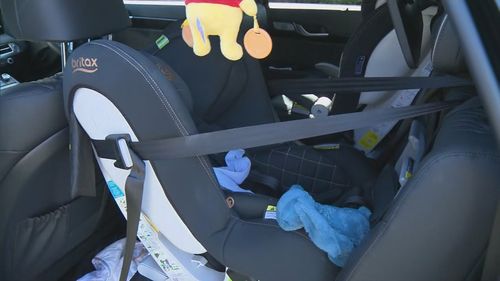 Those involved remain on the run. Police believe they fled from Varsity Lakes in the silver car just after midday.
Anyone with information should contact the police