Sydney narrowly misses temperature record as fire crews kept busy
| 21.09,23. 07:32 AM |
Sydney narrowly misses temperature record as fire crews kept busy

Heatwave warnings have been cancelled after Sydney narrowly missed breaking a heat record today.
If Observatory Hill hit 34 degrees today, it would have broken the record for the hottest three consecutive days in September on record, but temperatures peaked at 33.8 degrees at 2pm.
Areas in the west experienced the worst heat today, with temperatures in Penrith and Bankstown hitting 34 degrees.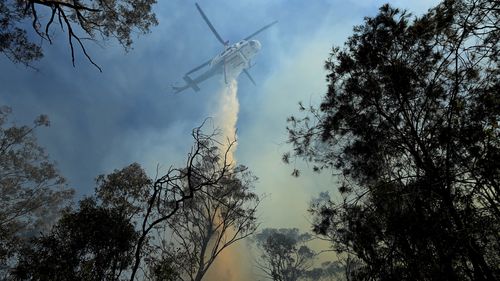 The Bureau of Meteorology cancelled its heatwave warning just before 4pm, meanwhile bushfires continue to rage across the state.
A fire on Foggy Forest Drive in Anembo, in the Snowy Monaro region, was upgraded to a watch and act level at 4.10pm.
More than 700 firefighters fought upwards of 70 fires throughout the day, with 20 still uncontained.
"We are expecting conditions to ease in the Sydney areas and down south overnight, and the fire danger will move to the north-west of the state tomorrow," Rural Fire Service commissioner Rob Rogers said.
"We're not quite out of it yet."
All areas in Sydney's North West will be under a total fire ban on Thursday.
Homeowners in Wallacia prepared to defend their homes as bushfires closed in this morning.
Crews blocked off Silverdale Road as waterbombing aircraft came to the rescue, containing the fire.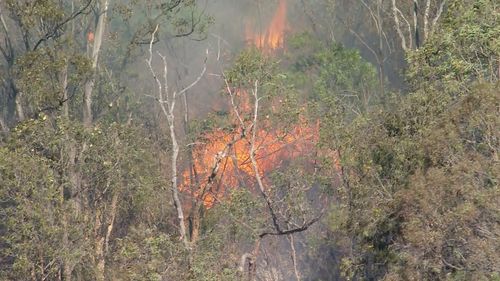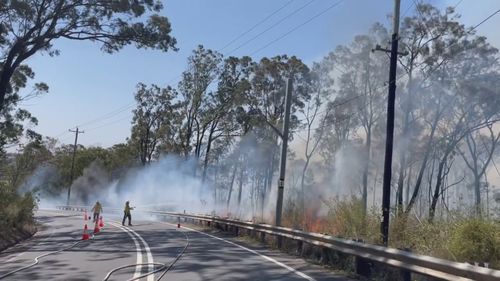 Sydney has never recorded two days of 34 degrees or more in a row in September.
Records dating back to 1859 in fact show that before this week, Sydney had only reached 34 degrees in September three times, according to Weatherzone's Ben Domensino.
A total fire ban was in place for Greater Sydney, the Hunter, and the Upper Central West regions today and national parks around the Sydney region were also closed.
Temperatures are set to drop after today, with a forecast maximum of 22 degrees for Sydney on Thursday, followed by a top of 19 degrees on Friday.
El Niño signals scorching summer
The BoM yesterday finally declared an El Niño event was here, months after the United Nations made the same pronouncement
.
"This summer will be hotter than average and certainly hotter than the last three years," the bureau's Dr Karl Braganza said.
Australia's last El Niño event occurred during the summer of 2015-16.
Climate model outlooks suggest the El Niño period is likely to continue until at least the end of the southern hemisphere summer at the end of February.
Australia is likely to experience hotter and drier weather than in recent years, along with an elevated bushfire risk.