Labor wins by-election in the seat of former Victorian premier Daniel Andrews but voting shows support weakened
| 19.11,23. 06:15 AM |
The Labor Party's Eden Foster has won the south-east Melbourne seat of Mulgrave at a by-election, retaining the safe seat previously held by former premier Daniel Andrews.
Labor has suffered a double-digit loss of primary vote support, but the electoral buffer left by Mr Andrews was enough to survive the swing.
The ABC's election analyst Antony Green made the prediction at 9:20pm, just over three hours after polls had closed.
He said there was a swing of primary votes against Labor, due largely to voters choosing the Greens and Socialists.
The Liberal Party has conceded defeat.
As vote counting continues, Green said it was unclear whether Liberal candidate Courtney Mann or Independent Ian Cook would finish second.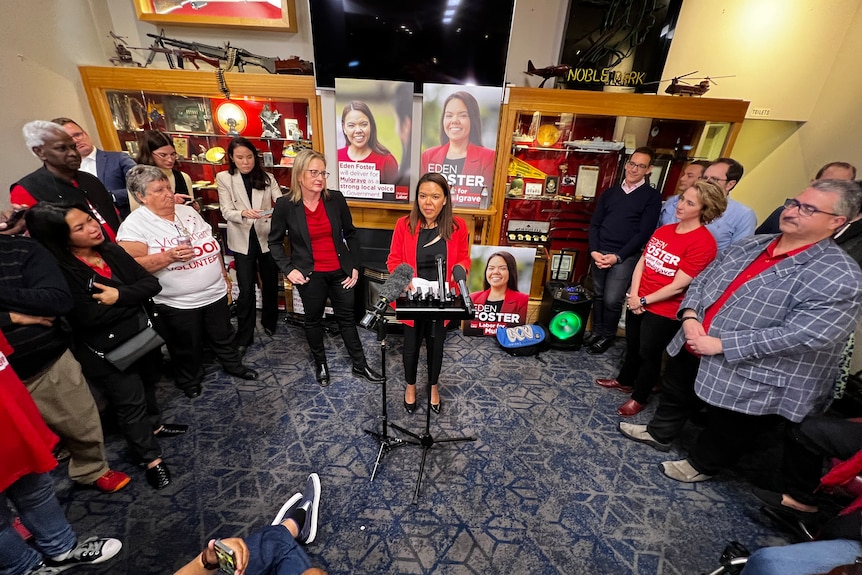 Eden Foster's victory was the expected outcome, given Mulgrave has long been considered a safe Labor seat.
She is a Dandenong council mayor and a psychologist and has lived in the area for many years.
Ms Foster addressed supporters at Noble Park RSL on Saturday night saying she was humbled by the win.
"It's a surreal feeling, and I think when I wake up tomorrow morning it will sink in," she said.
"The journey of a working class girl from Noble Park to Spring Street has not been an easy one."
She paid tribute to Daniel Andrews as her predecessor of more than 20 years in the Mulgrave electorate and thanked voters for putting their trust in her.
Premier Jacinta Allan said the party knew it would have a "tough fight" on its hands to retain the seat.
She said this was because it was historically challenging to win a seat following a long-serving leader, but also because people were doing it tough financially.
Victorian Opposition leader John Pesutto was upbeat at the Liberal party's post-by-election gathering.
"Understand the significance of what's happened," he told supporters.
"We've seen Jacinta Allan take a double-digit swing against Labor."
The Mulgrave by-election was triggered by the resignation of Mr Andrews in September.