Police launch investigation after car hits power pole, injures four people
| 20.11,23. 01:23 PM |
Police launch investigation after car hits power pole, injures four people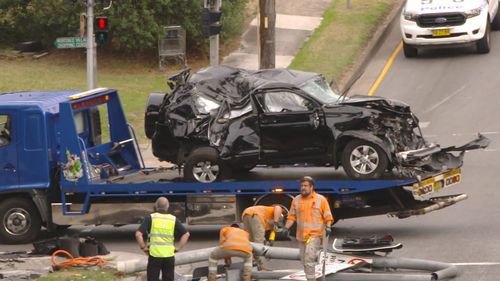 The wreckage of the car is cleared from the scene as police investigations open. (Nine)
Police have today launched an investigation after a car crashed into a power pole in Sydney's south, leaving four young people travelling in the vehicle hospitalised.
The crash at Hillcrest Avenue caused major traffic delays earlier but King Georges Road has reopened at Hurstville.
The road had been closed in both directions between Woniora Road and Connells Point Road, opening around 9am this morning.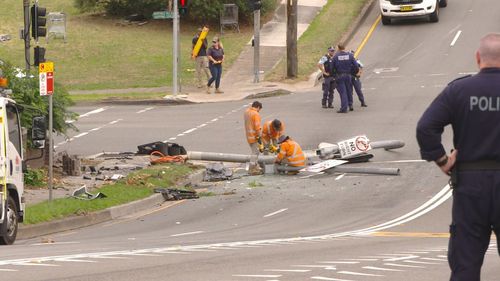 The incident began when emergency services were called to King Georges Road about 2.45am after reports a Toyota Prado SUV lost control and collided with a power pole and a fence.
Crews worked to free a 19-year-old female passenger and the driver – an 18-year-old man – while authorities worked to isolate power from the fallen lines.
After being freed from the wreckage, both were to Royal Prince Alfred Hospital for treatment.
Two other passengers in the crash – a 20-year-old male and a 16-year-old girl – were taken to St George Hospital for treatment to minor injuries.
The impact of the crash was so severe that debris from the Toyota SUV landed in nearby properties, causing damage to some.
Reports say the vehicle rolled and then landed at the side of the road before hitting the pole and bringing down power lines.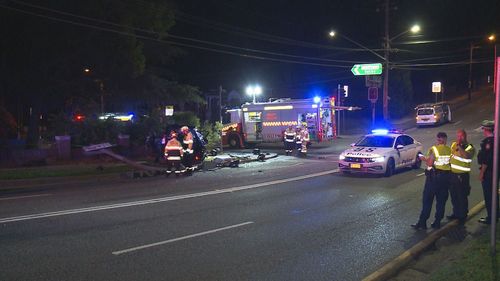 Police have established a crime scene, which will be examined by specialist crash investigations officers.
Traffic remains heavy in the area so motorists should allow additional travel time and exercise caution.
Route 954 and 955 buses are no longer diverting away from King Georges Road but some buses are still delayed.
Investigations into the circumstances surrounding the crash continue.